One Piece gashapons is a small (Chibi) action figures that can be collected from Gashapons. The gashapons machines are the official Bandai machine. Many One Piece protagonists characters released in here including Luffy, Sanji, Zoro, Chopper and etc.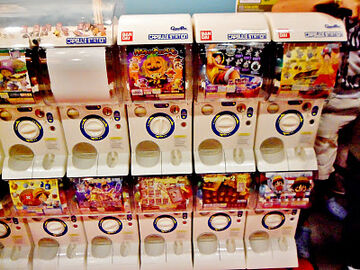 List of toys
Edit
Luffy
Zoro
Sanji
Chopper
Ussop
Nami
Nico Robin
Ad blocker interference detected!
Wikia is a free-to-use site that makes money from advertising. We have a modified experience for viewers using ad blockers

Wikia is not accessible if you've made further modifications. Remove the custom ad blocker rule(s) and the page will load as expected.