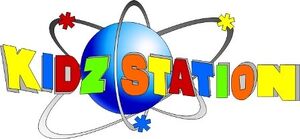 Kidz Station is a store located exclusively in Indonesia. Many Bandai products are found here. The toys that you can find here are:
Branch Offices
Edit
Kidz Station is open in many cities in Indonesia. Many Kidz Station branch offices are open in Jakarta. These are some of the offices.
Jakarta
Bekasi
Bandung
Solo
New Solo
Surabaya
Lampung (inside Chandra Super Store, 3rd floor)
Ad blocker interference detected!
Wikia is a free-to-use site that makes money from advertising. We have a modified experience for viewers using ad blockers

Wikia is not accessible if you've made further modifications. Remove the custom ad blocker rule(s) and the page will load as expected.