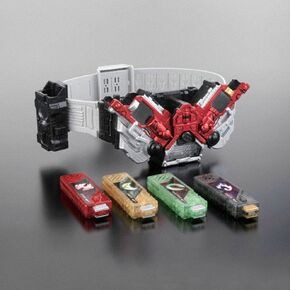 DX Double Driver is a morpher belt toy created by Bandai using the superbest line. The toy is dedicated to the 2010 series Kamen Rider W. And equipped with 6 Gaia Memories including:
Cyclone
Heat
Luna
Joker
Metal
Trigger
If you have the Candy toy Gaia Memories, it's can be activated in this toy.
Toy Review
Edit
The toy review video has been recorded and uploaded on Youtube by Bonorenosan.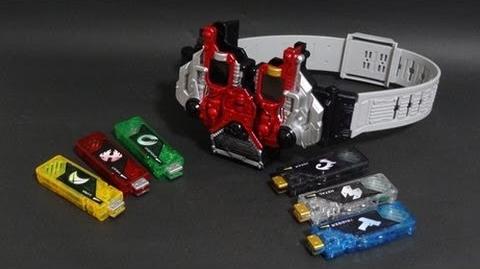 Ad blocker interference detected!
Wikia is a free-to-use site that makes money from advertising. We have a modified experience for viewers using ad blockers

Wikia is not accessible if you've made further modifications. Remove the custom ad blocker rule(s) and the page will load as expected.