DX DecadeDriver is a morpher belt for Kamen Rider Decade. It's released by Bandai using the Super best line.The toy is equipped with all 10 Kamen rider cards. If you have the Bandai FFR, the extra Final form ride card can be activated in the DX Decadedriver.
Toy Review
Edit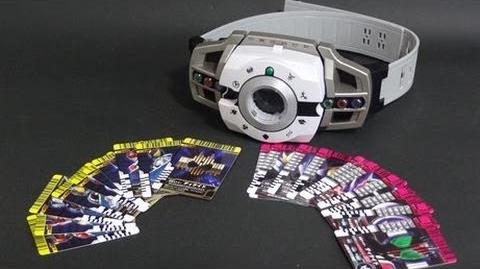 The toy review video was uploaded to youtube by Bonorenosan.
Ad blocker interference detected!
Wikia is a free-to-use site that makes money from advertising. We have a modified experience for viewers using ad blockers

Wikia is not accessible if you've made further modifications. Remove the custom ad blocker rule(s) and the page will load as expected.